August Employee Spotlight
Meet Tina, one of our cross-trained superstars!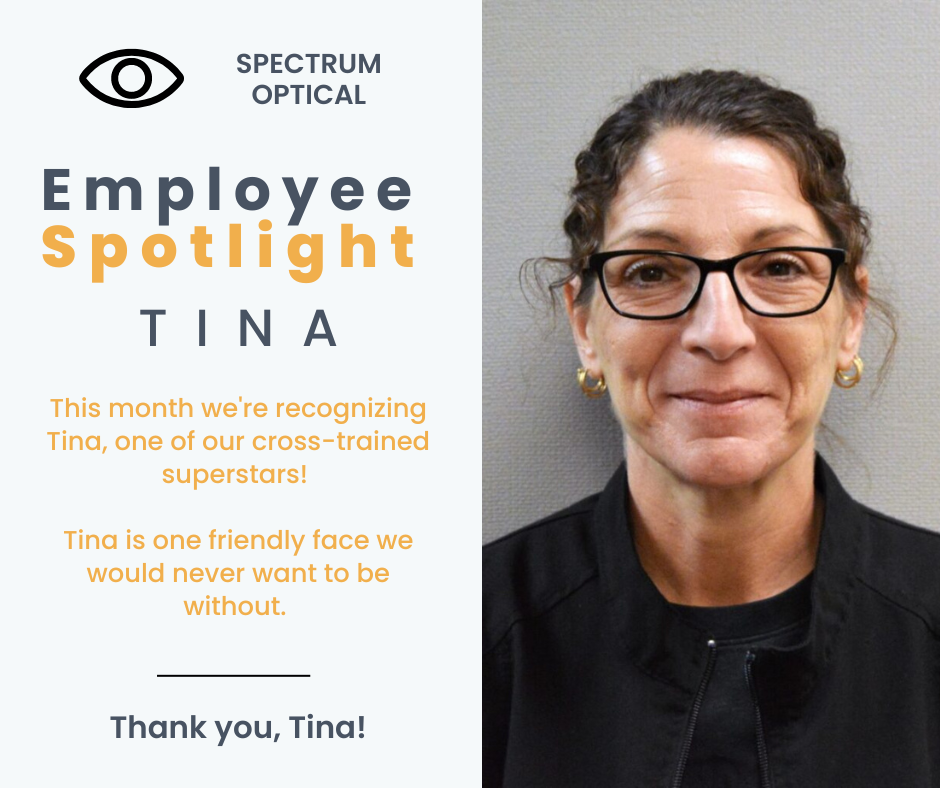 You may recognize Tina from our Morgantown clinic. Or, maybe from our Bridgeport office. Or, maybe our Optical department. That's right, Tina does it all!
Tina joined the Spectrum Optical team back in 2021 and has proven her dedication to excellent patient care every day since. Whether she's performing testing in our clinic, helping a patient pick out their new favorite frames, or just generally being helpful, Tina is a team player 100% of the time!
We could go on and on about why we think she's so amazing, but suffice it to say that Tina is one friendly face we would never want to be without.
Thank you, Tina, for all you do!