Specialty Eyewear
Vision correction that goes beyond the ordinary.
Your sight plays a critical role in your daily routines. Whether you're at work, out on the town, or enjoying a quiet evening at home, your eyes help you navigate the world. Your everyday eyewear is important, but there are more vision correction options than just sun and ophthalmic glasses! We offer specialty eyewear options to provide you with more choices and more opportunities to achieve perfect vision in every aspect of your life. Here are a few of the different types of specialty eyewear we can create for you:
---
Eyewear for Colorblindness
Colorblindness affects roughly 300 million people worldwide. That's nearly as many as the entire population of the United States! This condition is not dangerous to one's health but makes it difficult for those with the condition to identify certain colors. The various forms of colorblindness can be genetically inherited or acquired over time.
Colorblindness cannot be cured. However, we offer eyewear that can allow a person to see colors they would otherwise be unable to see. EnChroma technology combines science and fashion to create attractive eyewear that serve a purpose. Our Doctors can help you determine if EnChroma could help you!
Learn more about colorblindness here.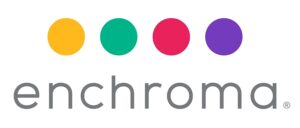 ---
Athletic Eyewear
Sports can be very demanding, both mentally and physically. Traditional eyewear can present a challenge if it is not designed for use on the playing field. That's why we offer prescription athletic eyewear specifically made for this purpose! Some of your options include:
Protective eyewear
Riding glasses
Fishing lenses
Shatter-resistant lenses
Ski goggles
Rifle/shooting lenses
Our Doctors may prescribe contact lenses that help mitigate visual noise to increase performance.
We also offer vision therapy for athletes to improve coordination and response time in a natural, safe, and effective way.
Ask us about your options at your next visit! Schedule an appointment today.
---
Occupational & Craft-Specific Eyewear
Occupational lenses are specialized lenses designed for use with specific hobbies or tasks. These lenses differ from typical multifocal lenses in that the magnified power areas are larger and may be positioned in different areas of the lens, based on how they are meant to be used. Occupational lenses are especially useful for people who work with small details in their daily routines.
Electricians, mechanics, librarians, and hobbyists find this kind of eyewear invaluable to their craft.
---
Safety Glasses
Many professions require the use of ANSI-approved safety glasses to protect a worker's eyes from dangerous materials and projectiles. If your profession requires safety glasses (like many construction sites and metal shops do), we can help! We can help you choose eyewear that will protect your eyes from debris, chemical exposure, and other workplace hazards.

Protective eyewear can save your vision. Read more about the importance of eyewear safety here.
---
Reading Glasses
As you age, you may find that you begin to have trouble seeing objects up close. This experience is very common and is attributed to a condition called presbyopia. Age-related blurry near vision can be frustrating, but luckily, there are many treatment options available! To correct both distance and near vision concerns, we recommend multifocal eyeglasses and contacts for everyday use. However, if you would prefer correcting only your blurry near vision, we offer reading glasses in your prescription! Ask our team about your options.
Our specialty product offerings improve as new innovations become available. Ask your optometrist about the eyewear that is right for your needs.