Intense Pulsed Light (IPL) Therapy
A Bright Solution for Dry Eyes
Intense pulsed light (IPL) therapy involves using light to reduce the symptoms of dry eyes. OptiLight by Lumenis is designed to reduce inflammation, eliminate bacteria around the eyes, and treat meibomian gland dysfunction. Our IPL solution is FDA-approved for improving signs and symptoms of dry eye disease. Read more about OptiLight by Lumenis on our blog.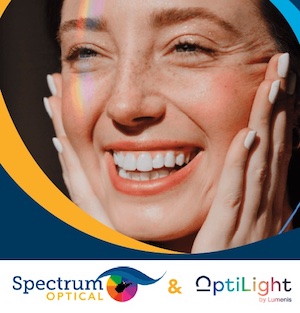 Why OptiLight?
OptiLight is a simple, quick way to treat the causes of dry eyes. This comfortable procedure is designed to reduce inflammation, improve tear breakup time, and restore meibomian gland functionality. Clinical studies have proven that OptiLight by Lumenis works!
Treatment Schedule
With just 4 sessions spaced 2-4 weeks apart, patients can benefit from a significant reduction in dry eye symptoms. Some patients notice improvement before all the sessions are complete, though it is recommended to follow through with the full treatment course.
Maintenance treatments may be recommended every 6-12 months.
What to Expect After Treatment
Patients may experience some redness or a feeling of warmth on treated areas. This is normal and should subside in 1-48 hours. In most cases, makeup may be used immediately, and daily activities can be resumed the same day. For best results and a smooth recovery, be sure to protect your skin by applying paraben-free sunscreen and avoiding sun exposure/tanning of any kind. Your doctor may recommend discontinuing retinoids, serums, creams, or exfoliating products during the course of treatment.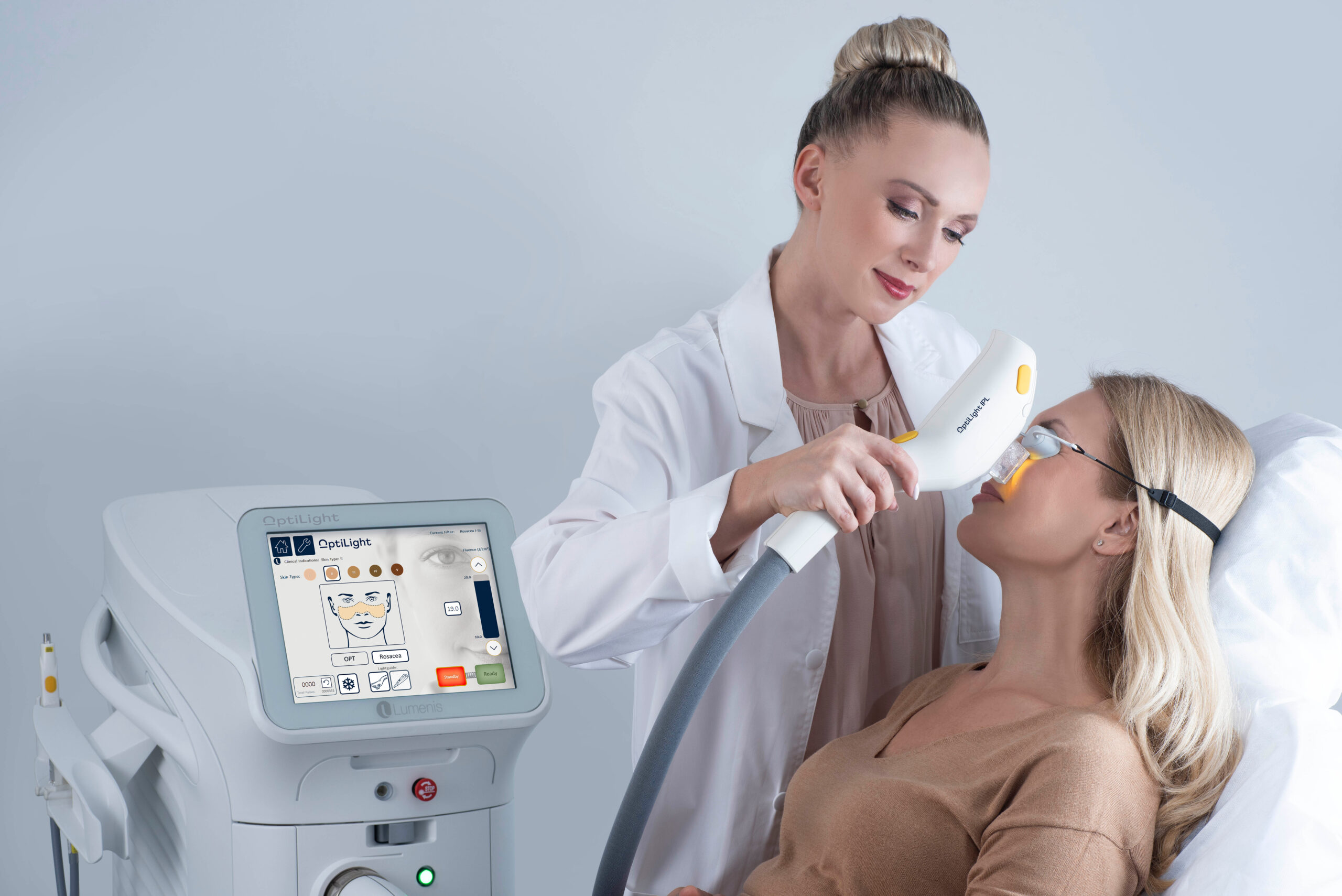 Adverse reactions are extremely rare; however, as with any medical procedure, significant pain or discomfort needs to be evaluated by your doctor. Call us if unusual symptoms develop.