March Employee Spotlight
Meet Steve, our Training Coordinator!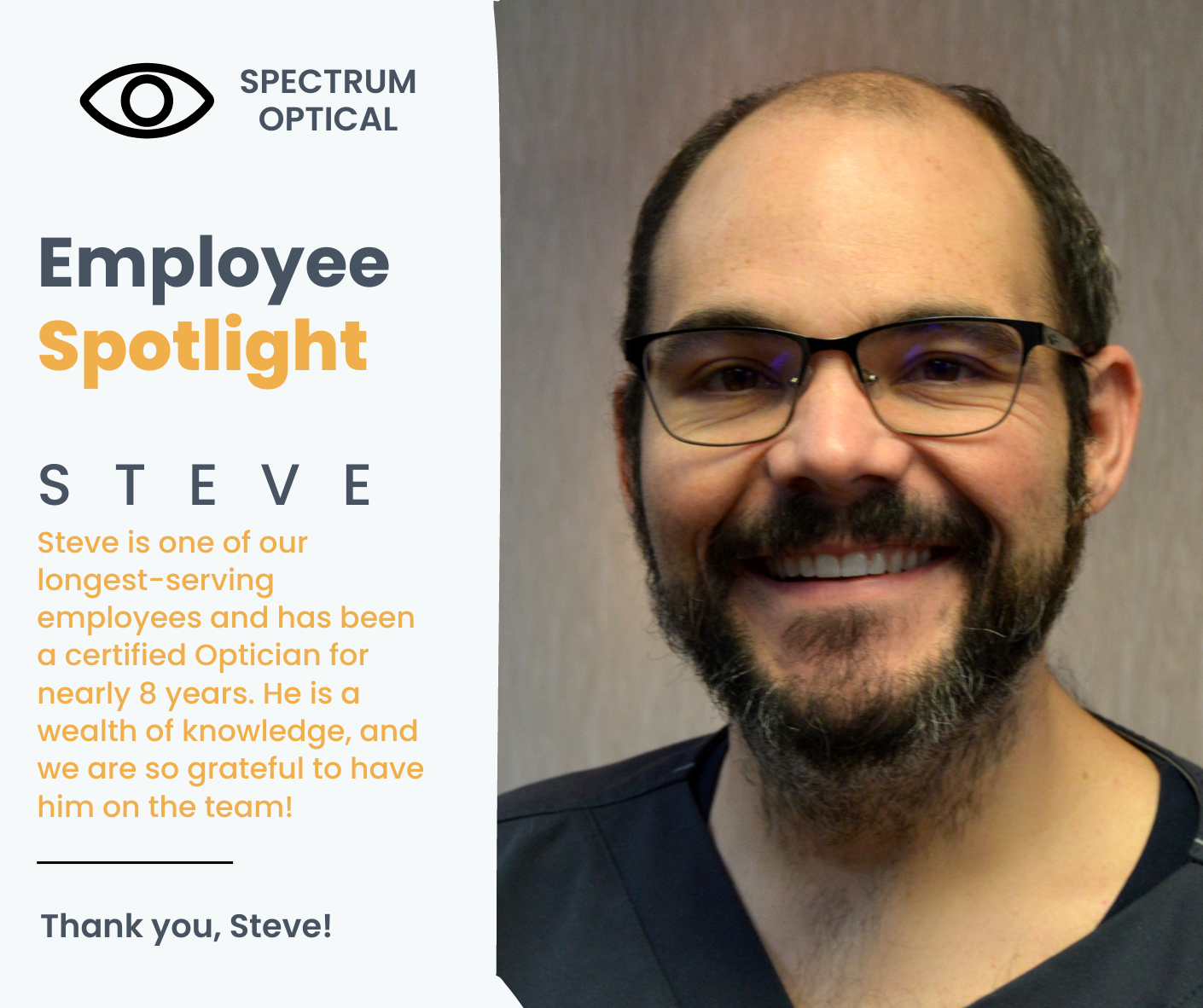 If you've been coming to our office for a while, he is probably a familiar face. Steve has been an Optician here at Spectrum Optical since 2015. Throughout his career, he has continued his professional education by becoming a certified Optician, which is no small feat! We are so grateful to have him on our team.
A message from Steve:
"I grew up in Pittsburgh and went to school to study Fine Arts in Philadelphia. I've been living in West Virginia with my wife for around 12 years. I enjoy visual art, diving deep into good music and spending time with my family and pets.
Being an optician is the perfect field to get into if you enjoy a good mystery.
You have to use all of your knowledge and the tools at your disposal to figure out what lenses will best benefit the patient and solve their visual needs. In a perfect world, everyone would see perfectly all the time. The reality is that we need a little help with our vision and it can be very difficult to navigate our often complicated needs.
If you ever find yourself getting excited just by talking about the field you're in and the knowledge you've obtained within (like I do), it's a pretty good sign that you're in the right place."
Thank you for being so awesome, Steve! You rock!