July Employee Spotlight
Meet Jennifer, our outstanding Director of Clinical Services!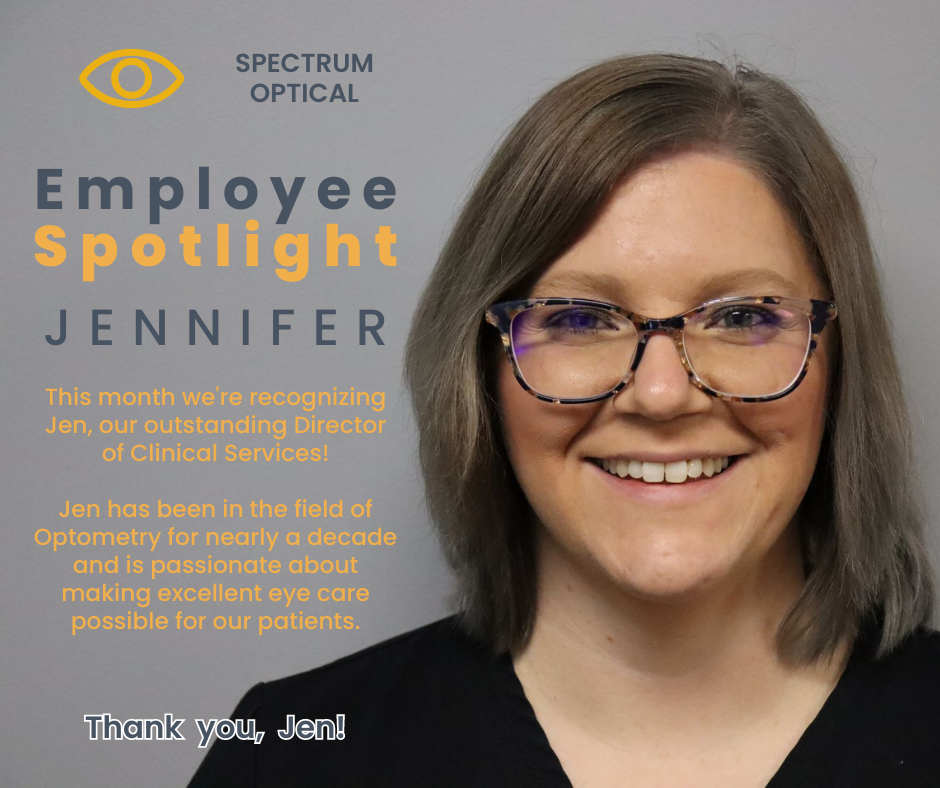 Jen has been in the field of
#Optometry
for nearly a decade. In that time, she has developed her knowledge of the many service options that are available to our patients and even became certified in Opticianry! Jen has a passion for making excellent eye care available to our patients, especially those with complex ocular diseases and specialty contact lenses.
Last year, Jen stepped into her current supervisory role which has allowed her to share her knowledge with others as she leads through example. She has improved our clinic operations as much as she improves our patients' lives.
We are so grateful to have Jen on the team and are ever-grateful for her
#dedication
to our patients.