Sunglasses Do More Than Just Look Cool!
Did you know that sunglasses can help protect you from UV radiation?
It's true! Wearing sunglasses can provide a number of benefits for your eyes and overall visual health. Here are a few ways that sunglasses can help:
Protection from UV radiation: Exposure to UV radiation from the sun can increase the risk of various eye conditions, such as cataracts, macular degeneration, and even some forms of cancer. Sunglasses with UV-blocking lenses can help to protect the eyes from these harmful rays.
Reduced glare: Bright sunlight and reflections off of surfaces like water or snow can cause glare that can be uncomfortable and even impair vision. Sunglasses with polarized lenses can help to reduce this glare and improve visibility.
Enhanced comfort: Bright sunlight can be uncomfortable for many people, causing eye strain, headaches, and squinting. Wearing sunglasses can help to reduce these symptoms and make it more comfortable to be outdoors.
Protection from debris: Sunglasses can also provide a barrier to protect the eyes from dust, dirt, and other debris that can be kicked up by wind or other activities.
We offer many lens options that help make your sunglasses fashionable and fun in addition to protecting your eye health.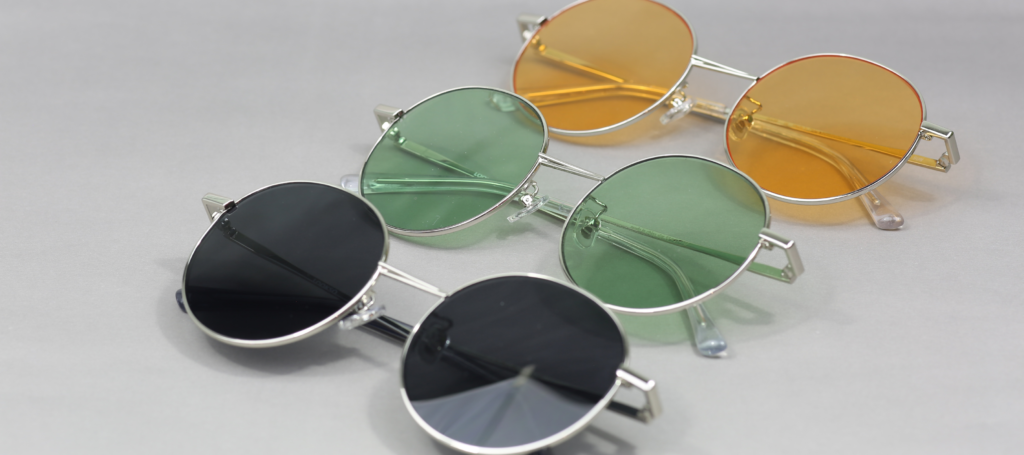 Overall, wearing sunglasses is a simple and effective way to help protect our eyes and maintain good visual health. When choosing sunglasses, keep in mind the medical benefits you're seeking, and consider polarized lenses for enhanced glare reduction.