February Employee Spotlight
Meet Hannah, our incredible Retail Manager!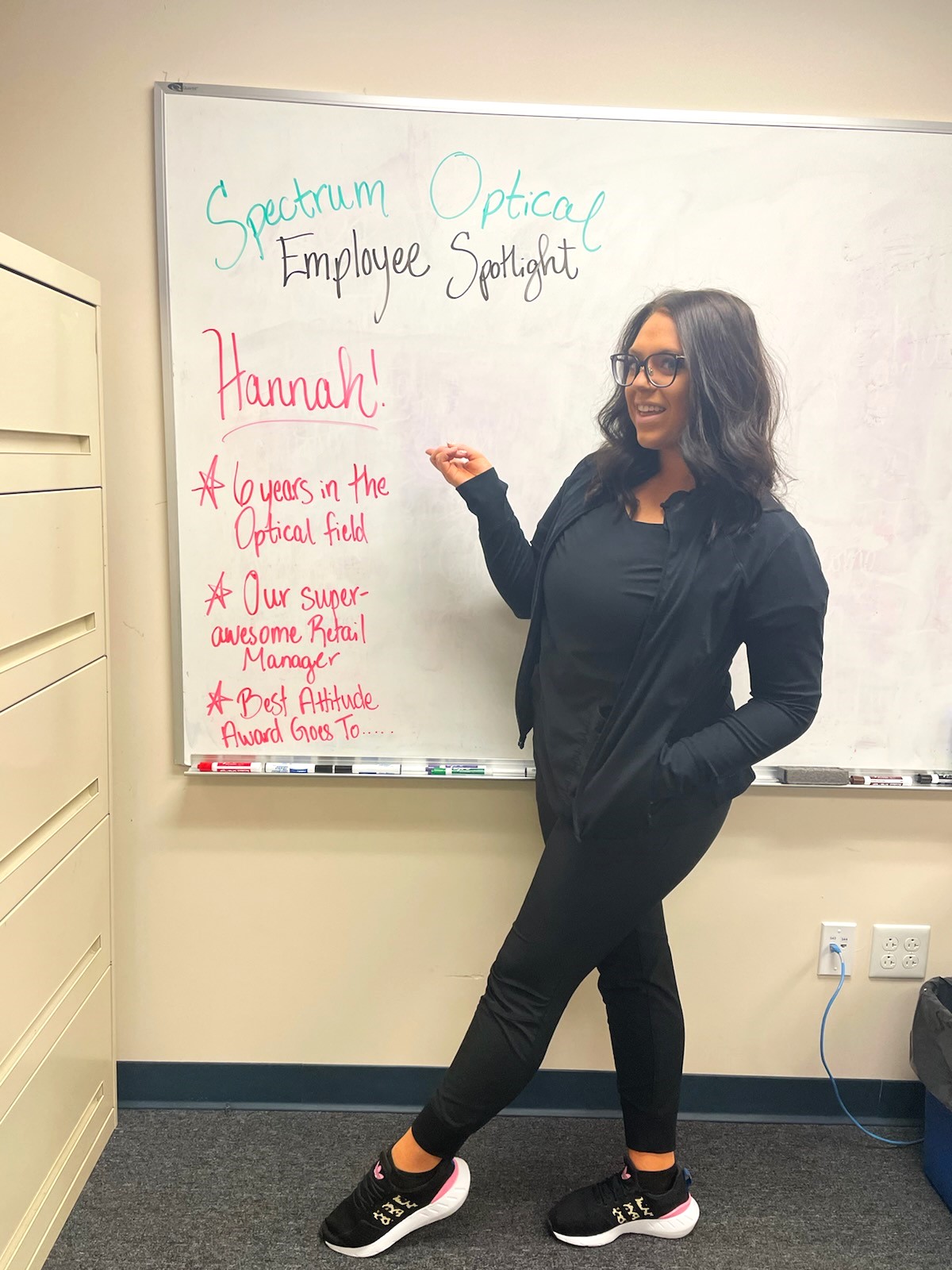 You may recognize her from some of our previous posts and magazine articles. Hannah is a VIP part of our team, and we are so happy to have her leading our Optical department. A little bit about her…
"My names Hannah!
Born and raised in Morgantown WV.
I have spent roughly 6 years in optical. I love this field and Spectrum Optical has given me the opportunity to grow and flourish as an Optician.
I love working with young kids and truly love watching them see the world for the first time with corrective lenses.
Outside of work I enjoy spending all my time with my daughter and all of her shenanigans! I also adore my cat, Milo!
I will never miss an opportunity to go to Target and most likely will forget the one item I needed!"
Thank you, Hannah, for all you do for us!
#EmployeeSpotlight #WeLoveOurTeam