2020 Graduates Receive 25% Off Glasses June 1-6, 2020!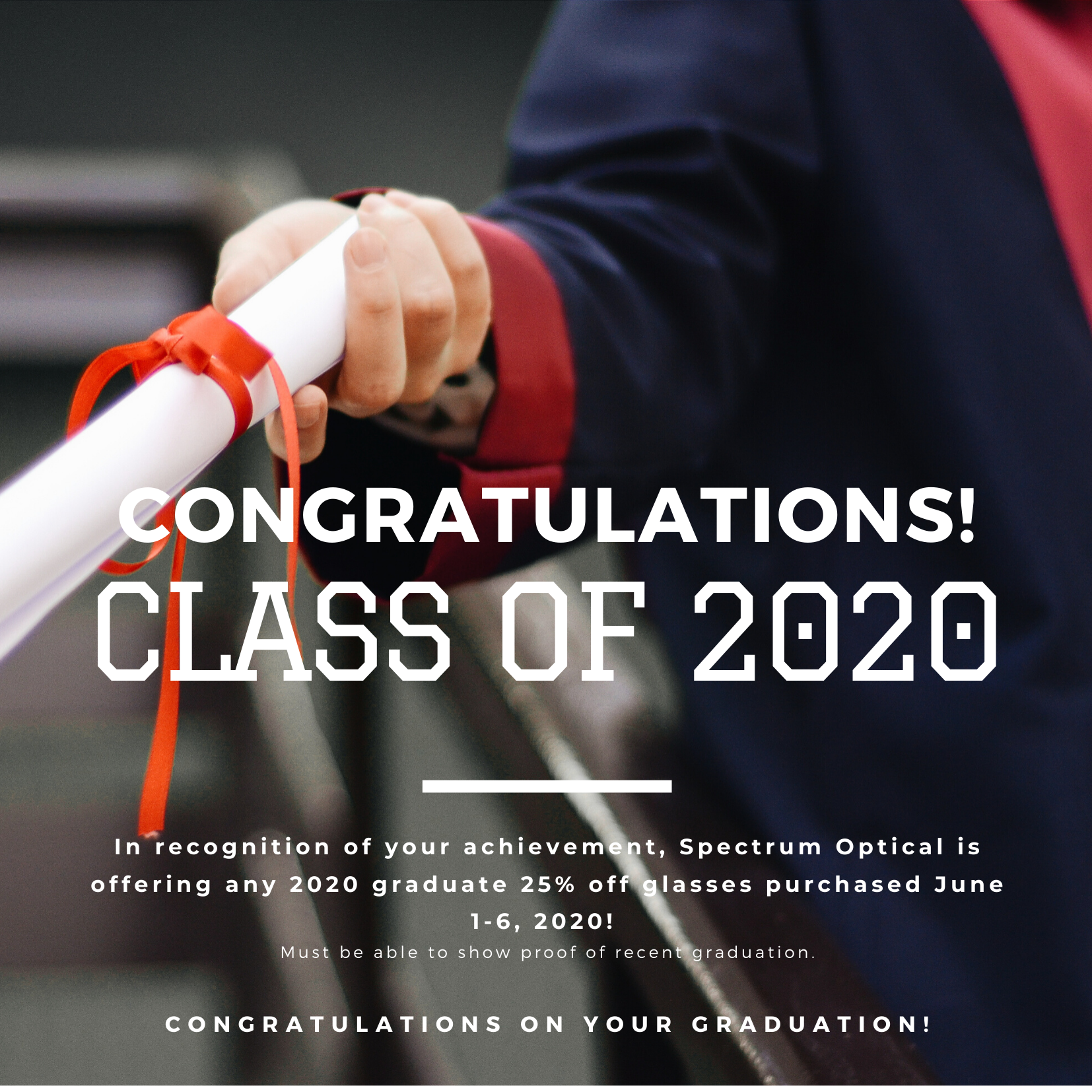 We see you, Class of 2020.
The Doers, the Makers, the Creators.
The leaders of tomorrow.
The persistent, the hardworking, the one always up for a challenge.
Spectrum Optical wants to wish every 2020 graduate a HUGE CONGRATULATIONS on their momentous achievement!
In recognition of the hard work you have put into your degree, we are offering every 2020 graduate (high school or college) 25% off glasses purchased in the first week of June!
Yes, really. June 1-6, 2020, you can receive 25% off any pair of glasses purchased in our office.
Let us give you the gift of vision – You've earned it!