April Employee Spotlight
Meet Cyndie, our Contact Lens Specialist!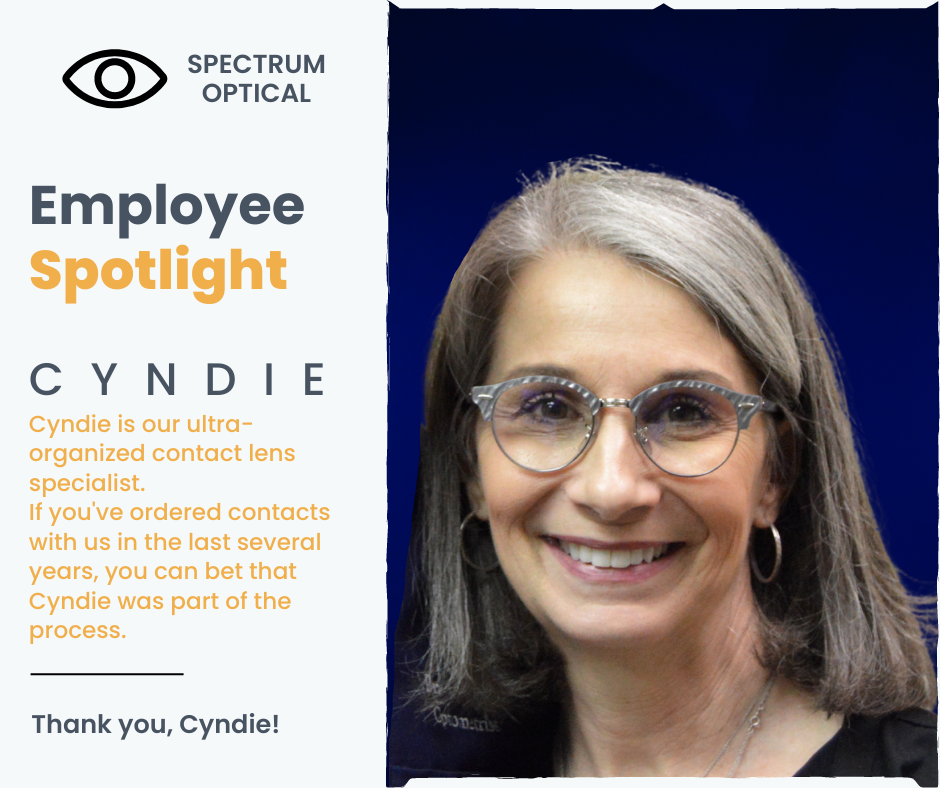 Cyndie is the face behind the many contact lenses that flow through our office. If you've ordered contacts with us in the last several years, you can bet that Cyndie was part of the process that helped your order arrive safe and sound.
Cyndie has been working with our office for about three and a half years, and during that time, she has drastically improved our contact lens ordering and dispensation systems. We can't imagine how we'd keep up with all the contact lenses we see in a day if it weren't for Cyndie and her detailed organizational skills!
When she's not at the office, Cyndie loves spending time with her husband, her son, her future daughter-in-law, and her wonderful dog, Callie (emphasis on loving her dog Callie)!
Cyndie is the shy type, so she didn't have much to say when we told her she was this month's Employee Spotlight, but we'd like to let her know how much we appreciate her and her awesome work with contact lenses. Thank you, Cyndie, for all you do!