Recycling Your Contact Lenses Is Easy!
#Recycle
your contact lens waste for FREE and help the planet! Bring your used contact lenses and packaging to our office, and we'll take care of the rest.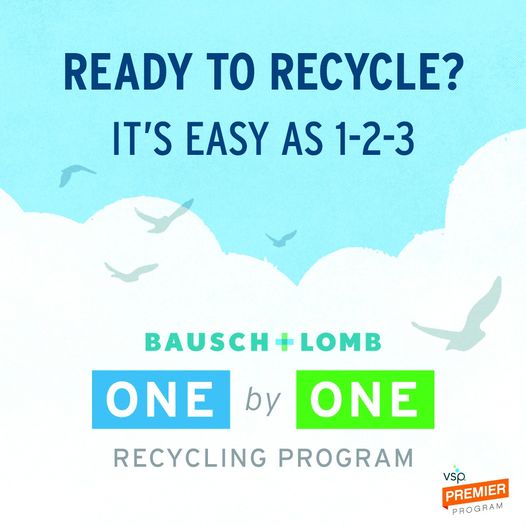 For every 10 pounds collected, a $10 donation is made to Optometry Giving Sight—a global fundraising initiative aiming to solve unnecessary blindness and vision impairment.