Spectrum Optical Welcomes Dr. Tyler Kerr to the Team!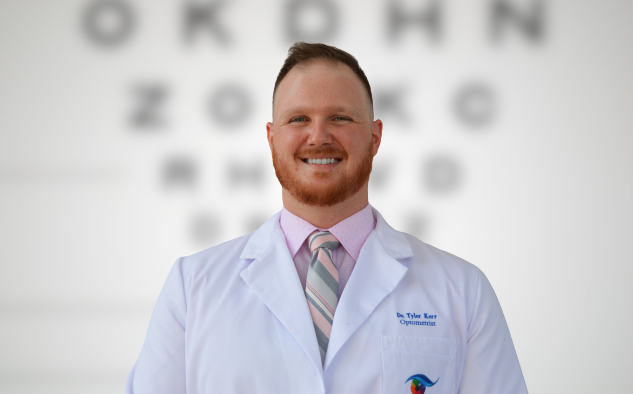 We are pleased to announce that Dr. Tyler Kerr will soon be accepting patients at Spectrum Optical, PLLC!
        Dr. Kerr, who grew up in Hardy County, is happily returning to his home state of West Virginia to join the Spectrum Optical team. After graduating from East Hardy High School in 2011, Dr. Kerr attended Concord University where he earned a degree in Pre-professional Biology and played a role in his alma mater winning two conference championships in football. He then traveled to the Midwest for Optometry school and received his doctorate from Indiana University school of Optometry in May of 2020. After graduation, Dr. Kerr completed a 13 month post-doctoral residency in ocular disease at the prestigious Cincinnati Eye Institute, where he trained under some of the country's top ophthalmological surgeons. He will bring with him extensive clinical experience in the fields of glaucoma, cornea, retina, oculo-plastics, and neuro-ophthalmology. Dr. Kerr has a passion for the diagnosis and treatment of ocular conditions and diseases of every variety, and can also provide patients with comprehensive care (including diabetic exams), contact lens fittings, and Pre-/Post-operative management.
        During his time at Indiana University, Dr. Kerr was heavily involved in student government and served as Optometric Association President at IUSO, giving him the privilege of travel and advocate work for optometric patient care. He was also heavily involved in volunteer work through the local chapter of Volunteer Optometric Services to Humanity and Optometric Sports Vision Club. Dr. Kerr was inducted into the Gold Key Honor Society for his work and accomplishments at IUSO and earned a Bronze Oak Leaf Award during his time at the Hershel "Woody" Williams VAMC in Huntington, WV. He carries with him this long-practiced passion of patient advocacy and volunteerism.
        Outside of his career, Dr. Kerr lives happily with his wife Jordan and their beloved dog, Monroe. He is an outdoor enthusiast and likes to spend free time hunting, fishing, hiking, and camping. As avid sports fans, Dr. Kerr and Jordan can be found cheering on the Mountaineers whenever possible.
        We are beyond thrilled to have Dr. Kerr join our growing family of Optometrists and look forward to the exceptional care he will provide to our patients. We expect for Dr. Kerr's first openings to become available later this summer.